The Proper Ornaments' "6 Lenins" is the Perfect Soundtrack for a Rainy Afternoon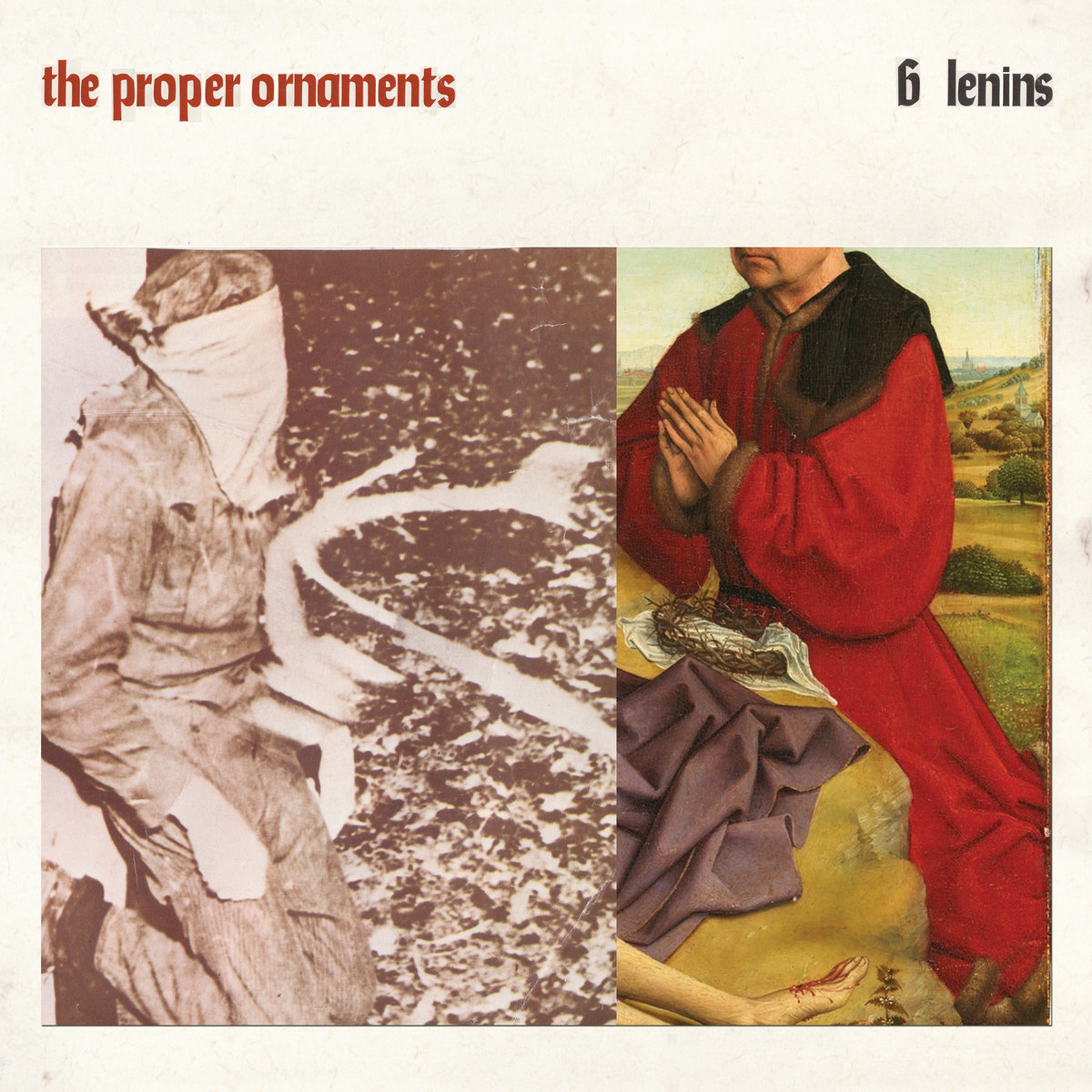 I have a tricky cast of mind that, when listening to an album, always wonders about its antecedents, about the bands and records that have influenced what I'm hearing. The Proper Ornament's gorgeous new 6 Lenins provokes the opposite thought process: I can imagine members of the Feelies, Woods, Kevin Morby, even Anton Newcombe listening through headphones, grinning from ear to ear.
Because I came to the band originally after having fallen in love with Ultimate Painting's 2016 album Dusk, and having learned that James Hoare went back and forth between the two bands, it was hard to know which was the main act and which the side project.
But maybe that was never the right way to think of things. Maybe the right way to think of it is that James Hoare and Jack Cooper had a quiet if propulsive jangle pop band called Ultimate Painting, while James Hoare and Maximo Celada Claps have a delicate jangle pop band called The Proper Ornaments. And while Ultimate Painting broke up in 2018 after having completed a third, now seemingly discarded album, and Jack Cooper has recently formed the interesting Modern Nature with, among others Aaron Neveu of the aforementioned Woods, there is simply a fluid collection of bands with overlapping musicians, and all of them are producing incredible work.
We mentioned the Feelies and Woods in the first paragraph, but The Proper Ornaments seem like proper Englishmen, their delicate approach invoking Nick Drake as much as the Velvet Underground. And it should be said, while Ultimate Painting's last record had a keeper in "Song for Brian Jones," and Hoare extends that tribute on the new one to a "Song for John Lennon," it may help everyone keep track of the music's taxonomy by simply saying Hoare operates in a very distinguished tradition of melodic British songwriters. Maybe 6 Lenins really was meant to be called 6 Lennons and if there are that many, I have no quarrel thinking of James Hoare as one of them.
There's one more name to drop here, and it's Jim Reid of the Jesus and Mary Chain, in that Hoare seems to understand, as Reid always has, that Lou Reid — no relation! — was one of the prettiest songwriters around. Now, when you listen to all of 6 Lenins it is possible you'll yearn for the loud guitar squall of William, the other Reid brother in the JAMC. Yet when I listen to the album's closer, "In the Garden," I am filled with the knowledge that, obscure though these bands may be — hard as you may have to search to get information on Ultimate Painting and The Proper Ornaments — this collection of musicians, together and separately, are producing as important a body of work over a compressed period of time as any more famous major acts are doing elsewhere, or have done so over time.
One Response to "The Proper Ornaments' "6 Lenins" is the Perfect Soundtrack for a Rainy Afternoon"
[…] like only yesterday but it was actually last May that the Proper Ornaments gave us the brilliant 6 Lenins. Tulip Frenzy ranked it the 7th best album of 2019, and our admiration for it has only increased […]