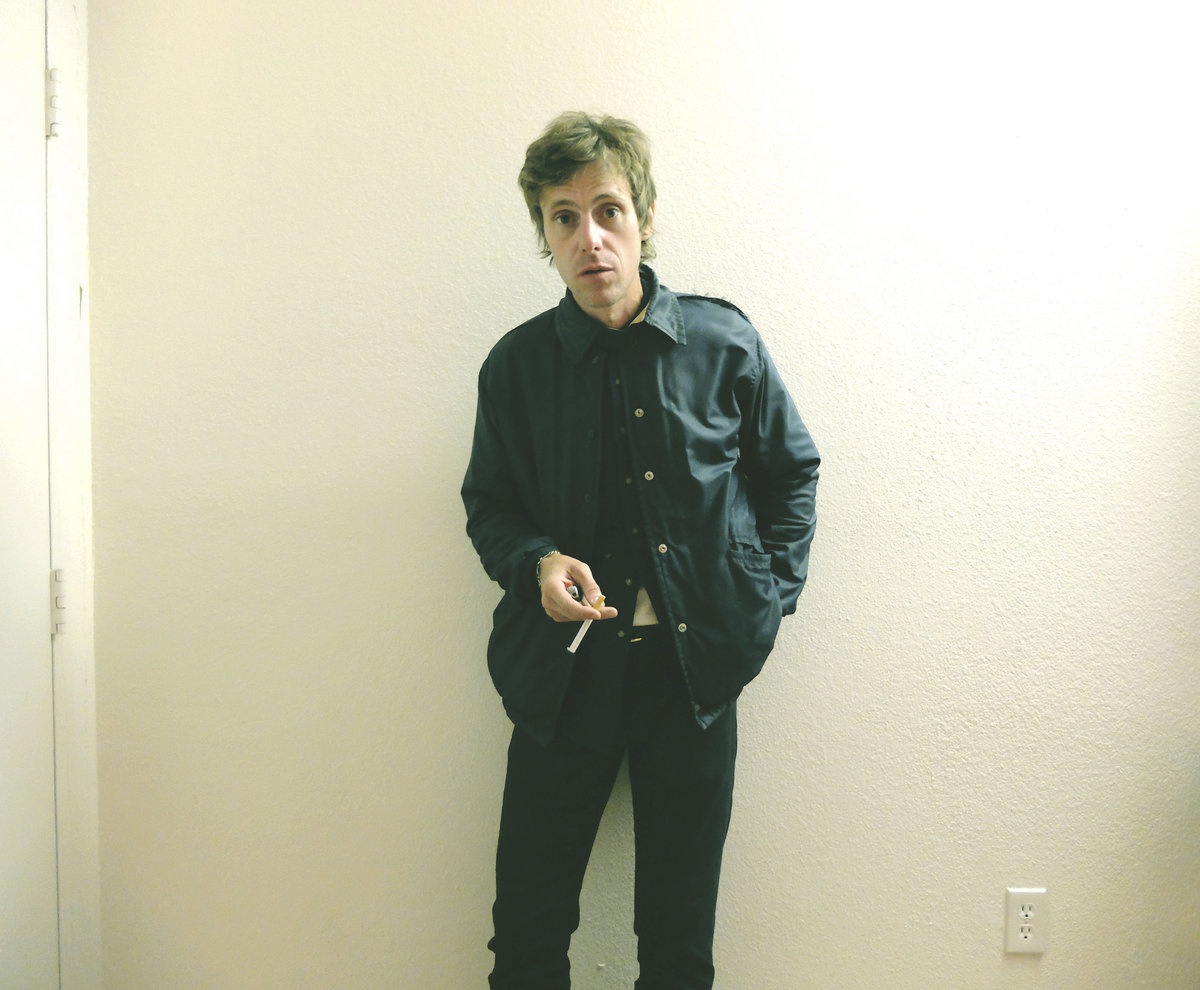 Let's start this here. The most interesting modern music since 2010 has been created by three Californian men, John Dwyer of Thee Oh Sees, Ty Segall of 1000 bands, and Tim Presley, mostly of White Fence. Of the three, Presley is — to me — the most enigmatic, the most frustrating, and in many ways, the greatest genius. We come here not to bury Presley, but to praise him.
It's not a competition, really. In his various incarnations around Thee Oh Sees, Oh Sees, OCS, etc., Dwyer has produced a world of music that is never uninteresting. Ty Segall has made the classic rock'n'roll of our time, his impressive work ethic and protean abilities dazzling us with his growth into a towering industry unto himself. Both Dwyer — by recording 2013's White Fence: Live in San Francisco — and Segall — by teaming up with Presley for two albums, Ty Segall and White Fence's 2012 Hair and last year's Joy, not to mention going into the studio with him and playing drums on the 2014 White Fence masterpiece, For The Recently Found Innocent — have helped their genius pal record the work that, were a comet to hit Los Angeles tomorrow, he'd be remembered by for all eternity.
Presley is the Bode Miller of rock'n'roll, often frustrating because he doesn't live up to the potential others define for him — okay, me — but when he's on, he gets gold medals, he is astounding. As with Bode, you get the feeling that Presley doesn't really give a shit. Several of the albums he's recorded under the name White Fence consist of tapes made in his room and released into the world in underwhelming lo-fi. Yet on Live in San Francisco, backed by an ace band, at the 2015 Levitation festival in the mud outside Austin where we first saw him, and — we're getting there — last Monday night in Baltimore — its clear that Presley's all in, that he can take those slight songs recorded in his bedroom and owing to his genius as guitarist, songwriter and performer, transform them into intoxicatingly weird punk rock grit. He knows what he's got, he's casually confident even if somewhat reticent. His talent is not something he wants to just throw away.
If so, though, then why are the two albums he recorded with Cate LeBon under the name Drinks so unsatisfying? Why is the most recent White Fence album — released by "Tim Presley & White Fence" as I Have To Feed Larry's Hawk — ultimately reduced to a few great songs, two fascinating electronic music experiments, and some noodling you won't listen to twice? Why the inconsistency? Does he have equally strong convictions about each of his incarnations?
We don't know. But we know this. Monday night with Ty Segall at Ottobar in Baltimore, the two played glorious psychedelic punk rock. It was occasionally sloppy, a mess. And it was often transcendent. It became evident that in a strange parallel to the role Nick Lowe played with Dave Edmunds when they toured as Rockpile, Segall — the far bigger name, the person who's cracked at least satellite radio — was there to actualize Presley. Like yeast making bread rise, Segall did his thing, which was to let the 300 thrashing bodies in a little firetrap with un-ironic signs forbidding crowd surfing appreciate the genius that is Tim Presley.
We've given up worrying about Tim Presley. We're taking the long view. His 2010 album with Darker My Love, Alive As You Are, was Tulip Frenzy's Album O' The Year, as was White Fence's For The Recently Found Innocent four years later. The White Fence live album ranks for us up there with Get Yer Ya-Yas Out and Live At Leeds as the best concert recordings ever. Seeing him with Ty this past week made me realize that about 25 minutes of their two albums together is pure and unadulterated bliss, among the best work either has ever made. Among the best music of the past decade.
We're willing to sit through lo-fi albums made in Presley's bedroom, underwhelming combos, slight solo albums and the like to get to the good stuff. You see, Tim Presley's good stuff is for the ages.