The year 2019 produced so much good music, the criteria for making our Top 10 List prompted debate at Tulip Frenzy World HQ. It wasn't exactly an existential crisis, but there was a fierce discussion about our purpose. Was our Top 10 List the rank ordering of our fave albums? Or was it our verdict on which recs would pass the test of time, and be seen, years from now, as having had an impact on Real Rock'n'Roll, whose sacred tablets it seems we are the keepers of? The debate ended as a stalemate, as our list contains a little bit of both — albums that, in a proper universal order would define this year the way Let It Bleed and Abbey Road defined 1969, and a listing of our favorite albums we are too well aware will find an audience not too much wider than the readers of our little episodic journal. Gentle readers, fellow members of The Remnant, blow on the dying embers and by their light read what follows…
#10. King Gizzard & The Lizard Wizard Fishing For Fishies
It is not at all true that we chose King Gizzard & The Lizard Wizard's best album of the year (yeah, once again, they released multiple recs) just to spite that numbskull at Pitchfork who sniffed at this record, prompting our editors to weigh in on what a dry fart modern rock criticism, at least as exemplified by that rag, has become. This fun, sweet and joyous romp by the prolific Aussie ensemble dangled like earrings from our ear buds throughout the late spring. If you're looking for that fun record to give your hip but musically lost 16-year old nephew, try this one. It was among our team's fave, even if it likely won't — due to pecksniffs in the rock critter establishment — get a 50th Anniversary box release in 2069.
#9. Angel Olsen All Mirrors
Since we set up this dichotomy between favorite music — albums we played over'n'over — and that which we chose because we understand their greatness, let us offer up as Exhibit B Angel Olsen's incredible All Mirrors. We don't think there has ever been an album that has made the Tulip Frenzy Top 10 List (c) that we have played less. Some of its absence from our car stereo speakers is that Mrs. Tulip Frenzy is not a fan, but mostly it's that Olsen's album, like her voice and the string arrangements on it, is so intense, one has to lash himself to the car's hood ornament in order to glide past the Sirens' Songs contained herein. All Mirrors belongs to that tradition of incredible albums that are also hard to listen to — you don't put it on for company or to clean the apartment; it demands total and complete submission to its spell. We loved it. Even as we went whole months without listening to it.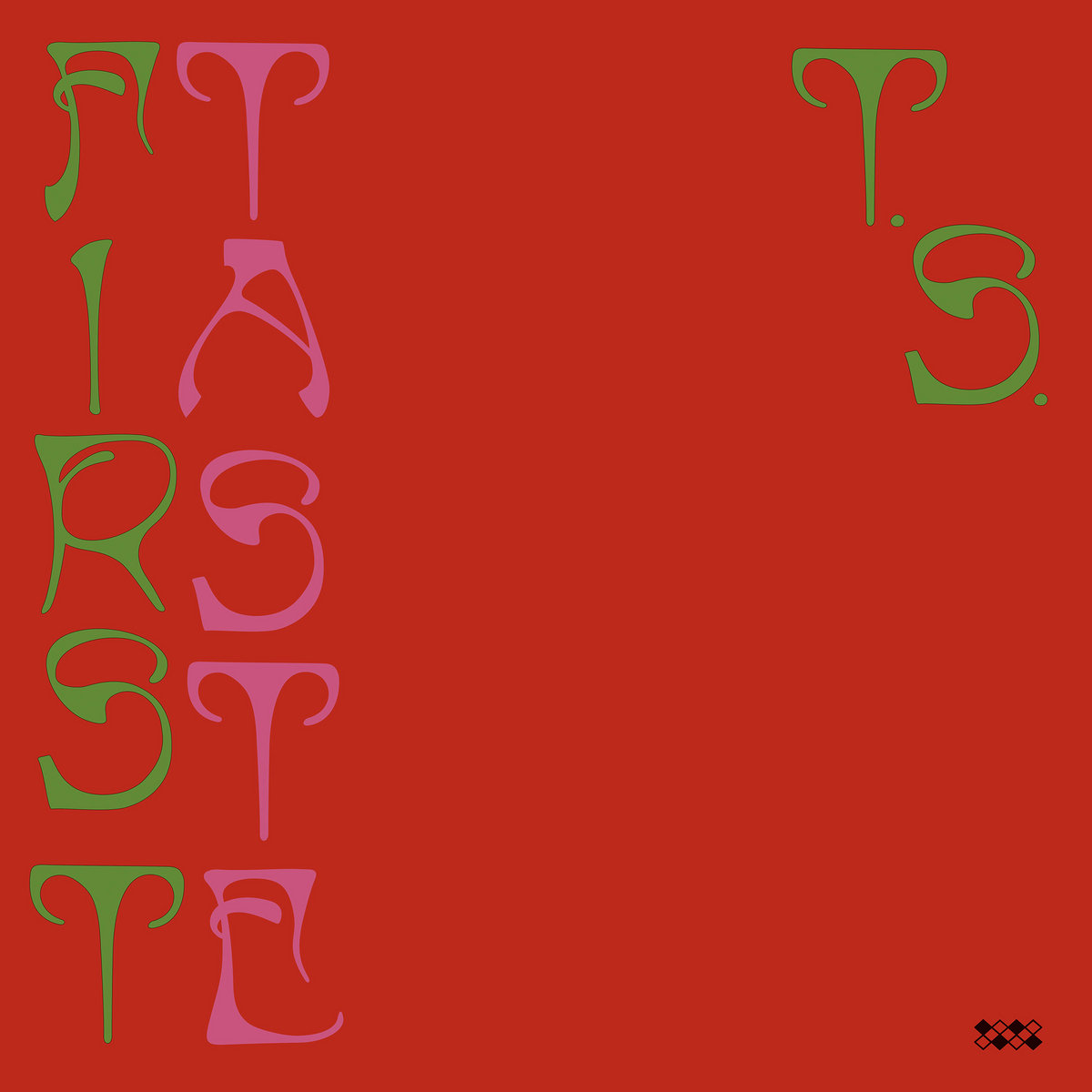 #8. Ty Segall Taste
Tulip Frenzy's Artist of the Decade released an album that had as its concept — and likely motivation — the absence of electric guitars. Ty Segall's Taste was no entrant into the annals of Unplugged sessions, no sir. For his sixth album since January 2018, the young genius released a stunningly fun rock'n'roll rec with stringed instruments including sitars and, I dunno, fuzz-drenched and wah-wah pedaled balalaikas, but nary a Fender Strat. And it worked! Of course, who needs guitars when you have a double-drum set up as powerful as Charles Mootheart (and Ty himself?) thundering toward ya like a herd of pachyderms who've just sniffed your water bottle, as well as the multi-instrumentalist Mikel Cronin filling in with No Wave bleatings like the Contortions jamming with DNA. This wasn't Ty's best album of the last two years — some might even have given the Steve Albini-produced Deformed Lobes, a live album released mid-winter, the nod over this 'un — given that Freedom's Goblin took the 2018 Tulip Frenzy Album o' the Year gold cup. But it shows that even when Ty resorts to a gimmick of sorts he can make astonishing music.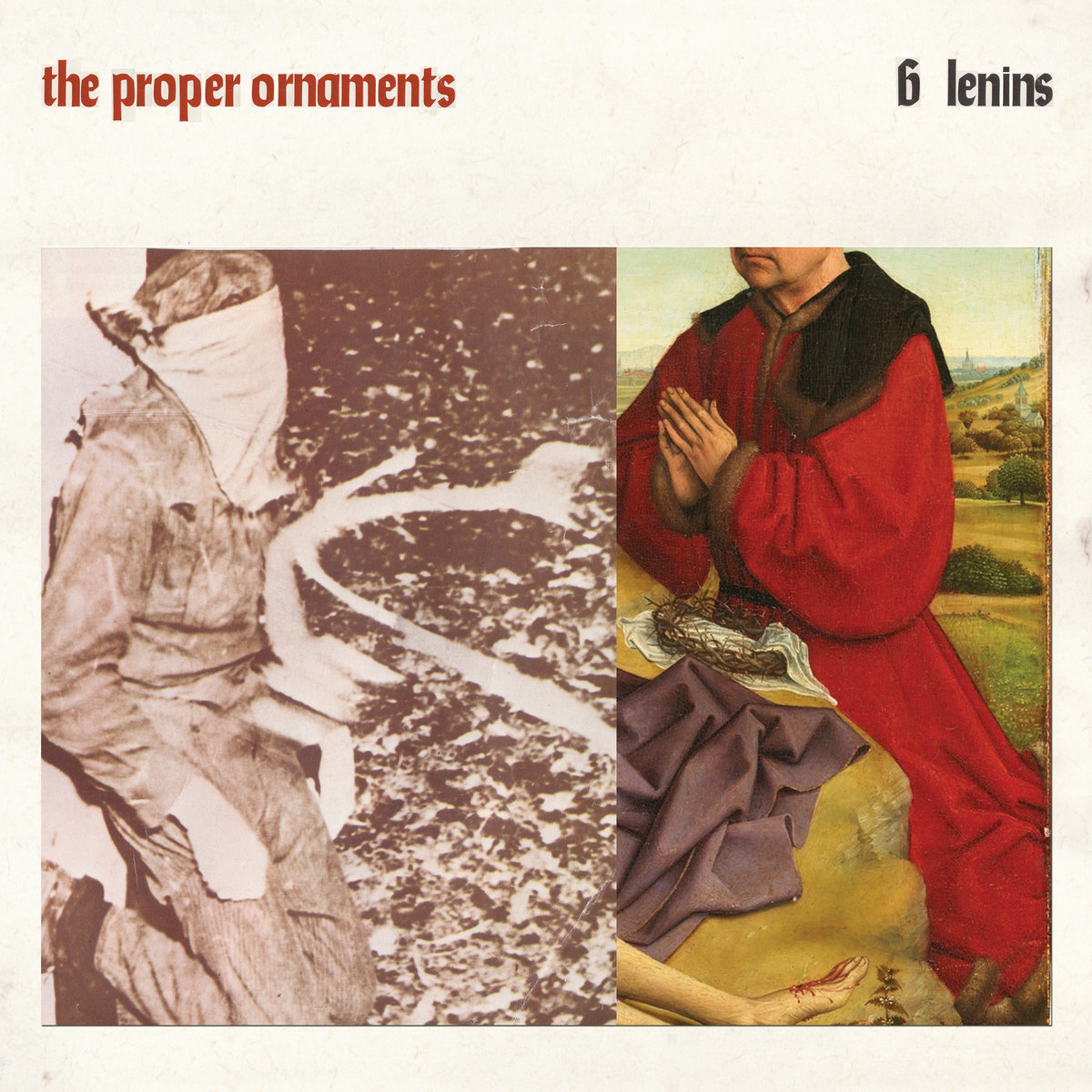 #7. The Proper Ornaments 6 Lenins
When a divorce occurs, friends take sides, which is how Uncut could list Jack Cooper's band Modern Nature high in their list of top 2019 disks and Tulip Frenzy instead chose The Proper Ornaments' amazing 6 Lenins. The breakup of Ultimate Painting, a band featuring Cooper and James Hoare, two quietly smoldering popsmiths, was a dark day for lovers of British lower-case, minor-chord Beatles-esque music. But whereas Cooper went on to produce pastoral psychedelia in the manner of Traffic, Hoare kept up his DeBeers' volume output of melodic gems. 6 Lenins is a stunner, even better than 2017's gorgeous Foxhole. If you, like me, still play the La's "Here She Comes," you'll swoon for "Please Release Me," and "Bullet From A Gun" ranks as high on our list of perfect songs as anything Hoare and Cooper produced together in Ultimate Painting. If you are in the know, you'll realize just how profound that statement really is. Buy this record.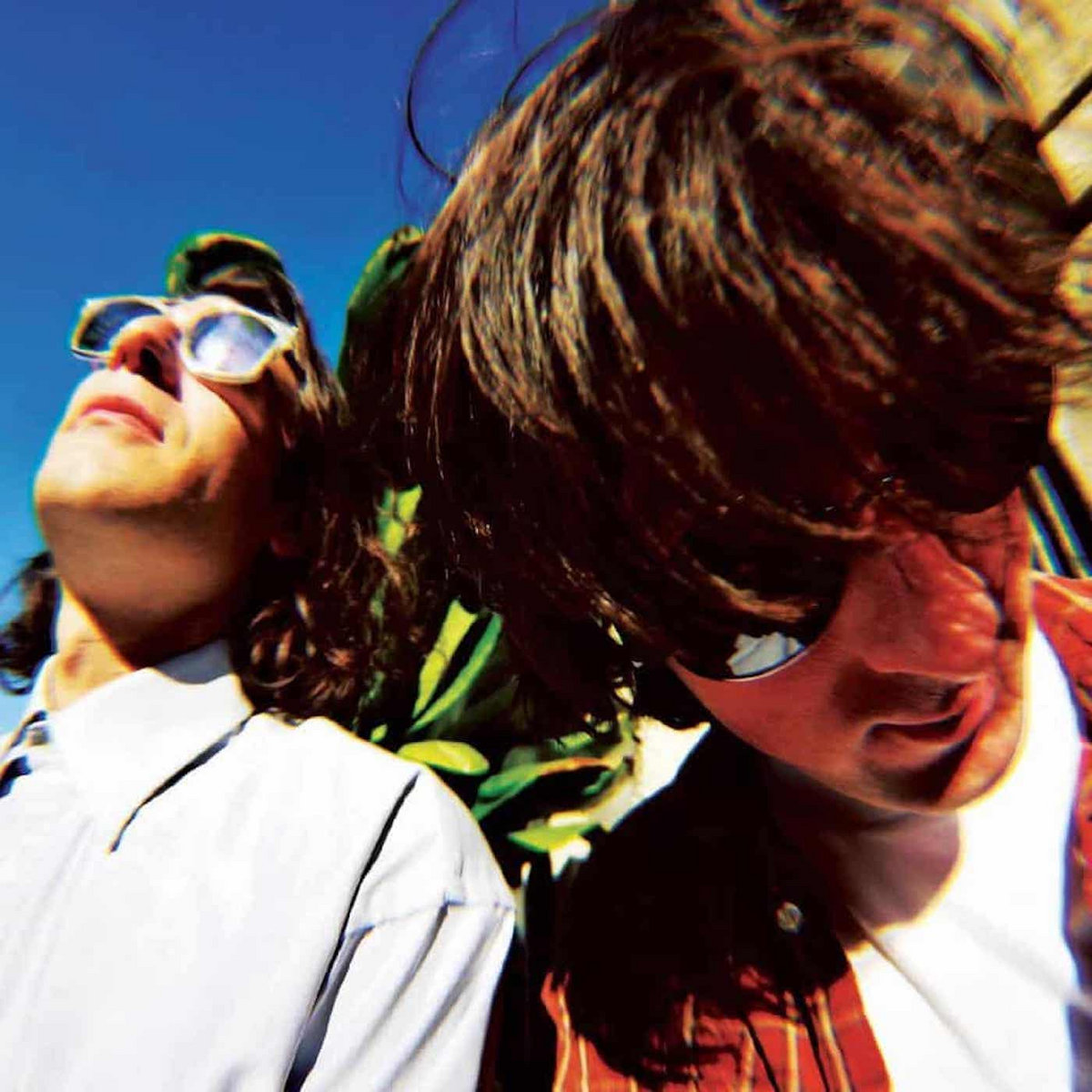 #6. Cosmonauts Star 69
It wasn't, as it turns out, a reference to Peter Bogdanovich's Star '80. The title of the Cosmonaut's first album since 2016's wonderful A-Ok! evoked the yearning expressed by pressing *69 on one's iPhone to call that last number you missed. Progenitors of tasty psych-punk from L.A., the former Orange County band moved into the heart of West Coast pop culture to assert their claim to the list that Ty Segall, Thee Oh Sees, Wand and White Fence dominate — you know, only the best progenitors of Real Rock'n'Roll on the planet. From the slide guitar and harmonica added to album opener "Crystal," you might think that Cosmanauts were driving the wrong way onto the off-ramp, but "Seven Sisters" soon choogles along and you know these So Cal wonders have settled into the groove that has made them one of Tulip Frenzy's favorite bands. With a rhythm section that knows no bottom — a positive reference here, unlike when we use that term in conjunction with our president — and two guitarist-songwriters who can pack their own wallop, Cosmonauts have, on their past two albums (both ranked on T Frenzy's Top 10 Lists (c)), entered a certain pantheon of punk rock brilliance.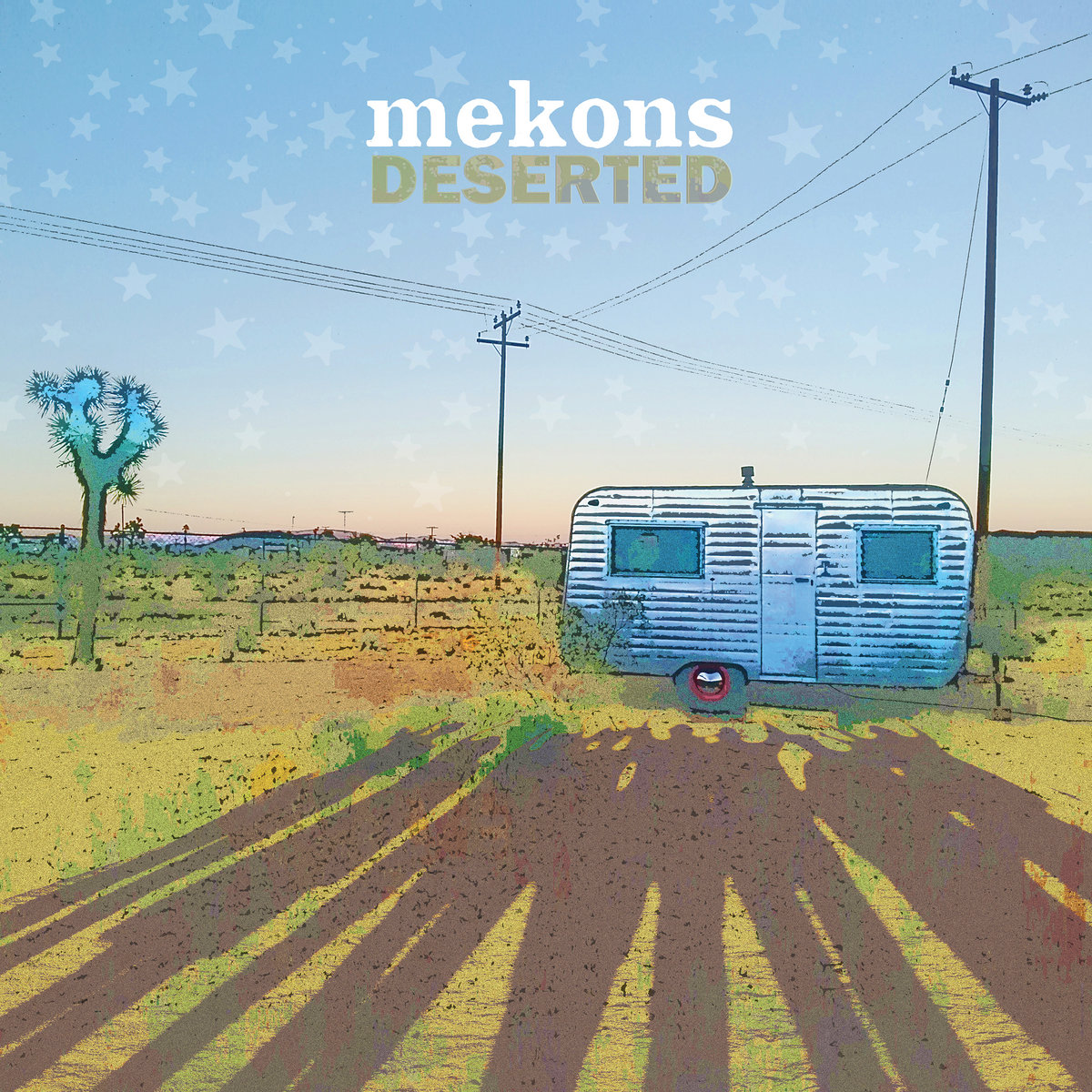 #5. Mekons Deserted
If your parents played the Mekons' The Quality of Mercy Is Not Strnen whilst you were in your crib, you'd have celebrated your 40th birthday this year, which is why it gives us so much pleasure — and not a fair amount of surprise — to list their latest album in our 2019 list. Just as Ty Segall had to come up with his no-guitar gimmick to motivate himself to make a new album, since the Turn of the Century, the Leeds-originated, Chicago-based First Wave Brit punks turned Alt Country progenitors have a) re-recorded one of their earliest albums, b) gone to an island off the Scottish coast with Robbie Fulks, and c) gathered under a single mic in a Brooklyn boîte to record new work. Deserted was recorded in Joshua Tree, and many of the songs, starting with "Lawrence of California", have a desert theme. But the album is so good, and sounds so much like the complete community of Mekons all gathered around the campfire — like it's 1989 and they're churning out Rock and Roll — that one wonders about just what it means to be a band. After all, they live separate lives, yet can come together and configure themselves to sound not just like they used to, but better than ever. It's a miracle — and you'll say this over and over when you listen to Deserted, one of our favorite albums of the year and one of the Mekons best albums of the past five decades.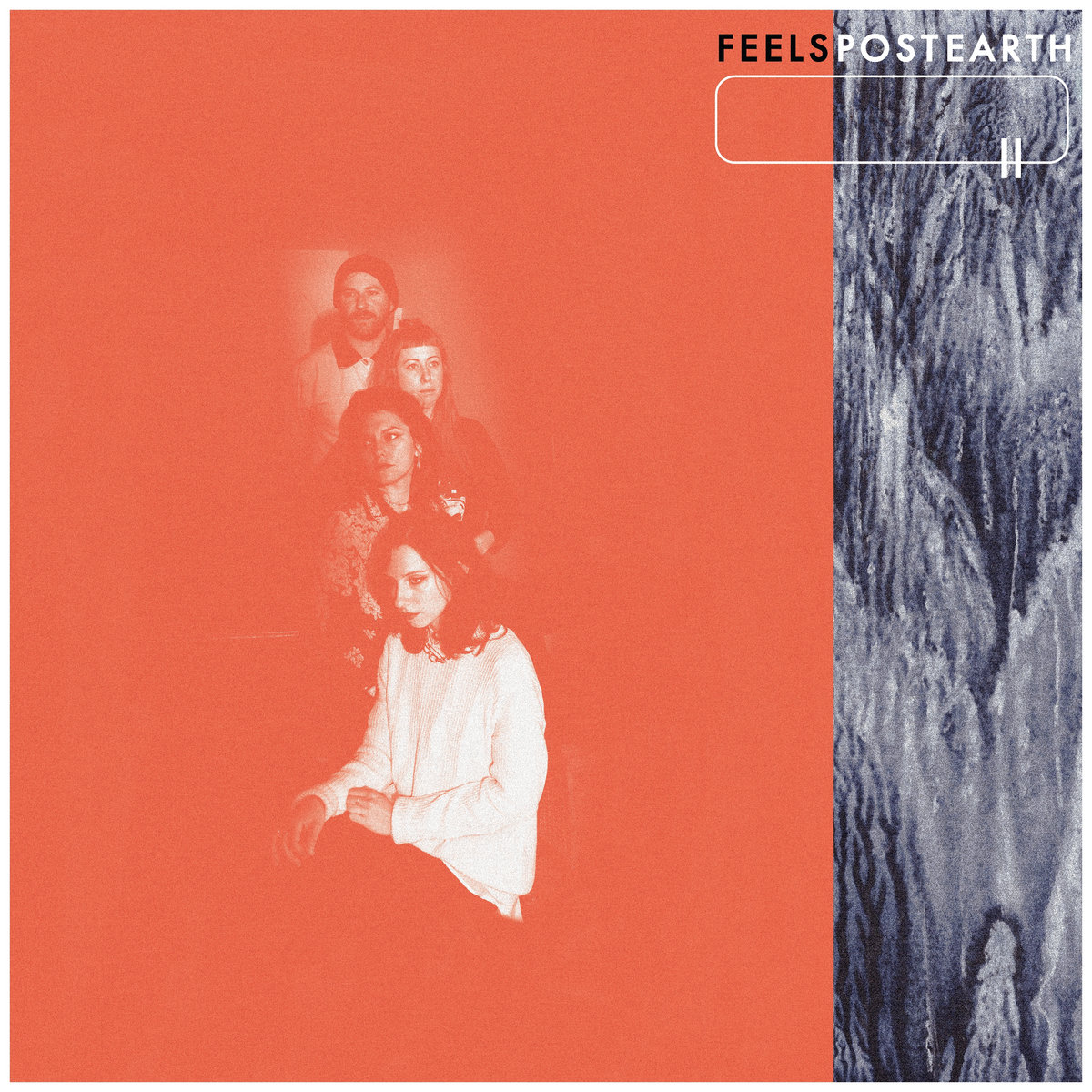 #4. FEELS Post Earth
In March, we wrote this: "The only things you really need to know about FEELS are these: their songs pack a post-punk punch. And whereas on their first rec some of the tunes might take odd detours from the melody, on this 'un, Laena Geronimo and Shannon Lay never veer far from hummability, and they are warbling angels even if they candy-crush it for a few measures before returning us back to a state of Pylonesque grace. There isn't a dull moment on the record. It is absolutely astonishing, and deserves to be mentioned in the same paragraph as Gang o' Four's Entertainment and Sleater-Kinney's Dig Me Out, to name two records you know they've listened to." Eight months later, we stand by every word. Post Earth is a concept album (there's a storyline about leaving the planet to get away from Trump, which we surely un'erstand.) This album, as simple and catchy as the best thing you remember from the last time you played a B-52s album, but about eight times more political and profound, is both a fave and one for the ages.
#3. Moon Duo Stars Are The Light
At first, when having read enough code words in reviews to understand we should see what Moon Duo were up to on Stars Are The Light, we give the rec a twirl, we thought they were light and dreamy, melodic purveyors of modern electronica. Over time, we found ourselves playing this album over and over, and we realized that Wooden Shjips's guitarist Ripley Johnson and his keyboard-playing partner Sanae Yamada had recorded one of prettiest albums we've heard in years. Some people hear echoes of disco in the beat, but all we know is that this album can thrill and lull, a hard combo to pull off. Everything is perfect, from the Eno-esque production to the layers of instruments and quiet singing. Take a chance album opener "Flying" and if you don't keep listening to the whole thing you are not someone we'd want lay down with in a field, looking at the light from the stars overhead.
#2. Kelley Stoltz My Regime
It took Kelley Stoltz releasing probably the best record of his amazingly productive career for us to quit marveling on how he does it to just succumbing to what it is he's done. Over and over and over again, we have put his records on the Tulip Frenzy Top 10 List — and he tied with perennial faves Wand for #1 honors just two years ago — trying to get this pop genius the audience and recognition he deserves. But we've spent too much time grokking on how he records painstakingly constructed albums without benefit of bandmates. On My Regime, we settled into enjoying the music with nary a care that unlike, say, the Beatles he can do this without the London Symphony Orchestra bringing songs to their "Day In The Life" crescendo. Here's how we put it a month ago: "Kelley Stoltz produces, all by himself, records as sophisticated — and as fun — as Ray Davies fronting Echo and the Bunnymen with David Bowie along for the tour. His music is powered along by first-rate drumming and bass-playing that somehow convey a well-meshed rhythm section that can swing. He adds layers of guitars and keyboards — even harpsichord! — with the enthusiasm and deceptive precision of Jackson Pollock adding paint to a canvas. He writes classically constructed pop songs of amazing variety — heavy emphasis on British Invasion and New Wave — with vocal harmonies that have such pleasing properties, the last time a single singer pulled this off, it was Steve Miller circa Your Saving Grace." Someday, history will record the early 21st Century was the era of Kelley Stoltz. Until then, if your bones can still shake to songs as catchy as "My Regime," just buy the fucking album.
#1. Wand Laughing Matter
True story: two days ago, Mr. Tulip Frenzy Jr. asked his loving papa, Is Radiohead the greatest band operating today? Swear to God, the response offered was, Well, no, that honorific goes to Wand. And we meant it. Here's how we put it in the early summer: "At first I didn't understand all the Radiohead comparisons rock critters were throwing at 'em, because to me Laughing Matter just sounded like the inevitable next step after Plum and Perfume. I mean, Wand's growth since 2014 rivals, I dunno, The Beatles between 1963 and 1968, but somehow I missed framing them within Radiohead's geometry. The last two albums already showed Cory Hanson playing guitar in the same league as Tom Verlaine and Nels Cline, and the yin/yang between their minimalism and maximalism is one of the most unique experiences in rock." Wand is today operating at an unparalleled level — a young and profound band with the musical skill of, say, Wilco and the ambitions of Thom Yorke and Jonny Greenwood. We missed their 2019 show in DC at the tiny Songbyrd, but the fact that they're playing at a club and not headlining Fedex Field tells you everything you need to know about injustice in the arts, and almost endless theme of ours… one that hits close to home… but when put in the context of a band like Wand, makes us angry enough to want to march in the streets. We said this in June: "Wand shoots the moon with Laughing Matter, and it ain't funny. It took me a month to be sure. This is the single best album since at least White Fence's For The Recently Found Innocent, only the best album released in 2014, the year Wand came on the scene as a recording group. We don't know what the rest of 2019 is holding back from us, nor the years ahead. All we know is that Wand is in the front ranks of our era's greatest bands, and in Laughing Matter they have released a masterpiece. Again." Now we do know what 2019 held in store. Nothing released by any other artist knocked Wand off the top spot. Oh, and since we have recently declared that White Fence album the best rec of the 2010s, it shouldn't surprise you that Laughing Matter ranked high on the same list.